Job description
Managed Packaging creates long term sustainable value for our customers through packaging design and product delivery.
We are a trusted packaging partner through our flexible offering and a focus on services and create customer peace of mind by providing packaging program simplicity and transparency.
Whether it is right-sizing packaging or helping a brand reduce product damage during transport, we help brands discover what is possible through unique packaging solutions.
Global brands manufacturing in Asia depend on us to develop and manage their transport and retail packaging programs optimized for their specific needs delivering a best in class experience with local market expertise and reliable service.
We are in search of an entrepreneurial spirited Director of New Business within our EMEA/US regions.  This role reports to the Global Commercial Director and is responsible for driving new brand partnerships within Europe and the US markets. If you have a strong customer focus, an acumen to support customized sustainable solutions, and a need to inspire a team to win and succeed, let's talk.
Responsible for the strategy and execution of new sales and growing these opportunities for a period of 24mo after first revenue and hand over to account management for maintaining relationship and growth.
Coach and actively work with Business Development and New Sales Managers and partners to continually refine and sell Managed Packaging value proposition through lead creation, nurturing, continuous expansion of the opportunity pipeline to support profitable growth
Set goals for, and follow up on, Pre-pipeline/lead generation through In-bound digital program, Out-bound/Cold Calling program, Events, Referrals, LI/LI Navigator, RFP, and additional tools and methods to create leads. Additionally determine best rate of returns to put our lead investment money on programs with the best returns.
Drive opportunity pipeline from leads, track new business wins separating between existing and future products and services as created with weekly follow-ups on the performance of Sales and Business Development
Drive new services sales to grow this part of our business
Work with sales manager, developing and using sales tools and creating the business cases for new programs with management approval
Follow-up with Sales managers to work according to set standards and processes
Perform market analysis to identify opportunity areas in new segments and products and services and develop sales strategy to drive new business growth
Work in alignment with Manager, Account Management and Sales Director Asia Pacific to ensure the workflow in transitioning the implementation of new business to Account Management team.
Manage Business Development projects including expense budgets 
Manage new sales budget, forecasts, and expenses with the focus on driving future EBIT
Manage and recommend new sales incentive program to drive value and be market competitive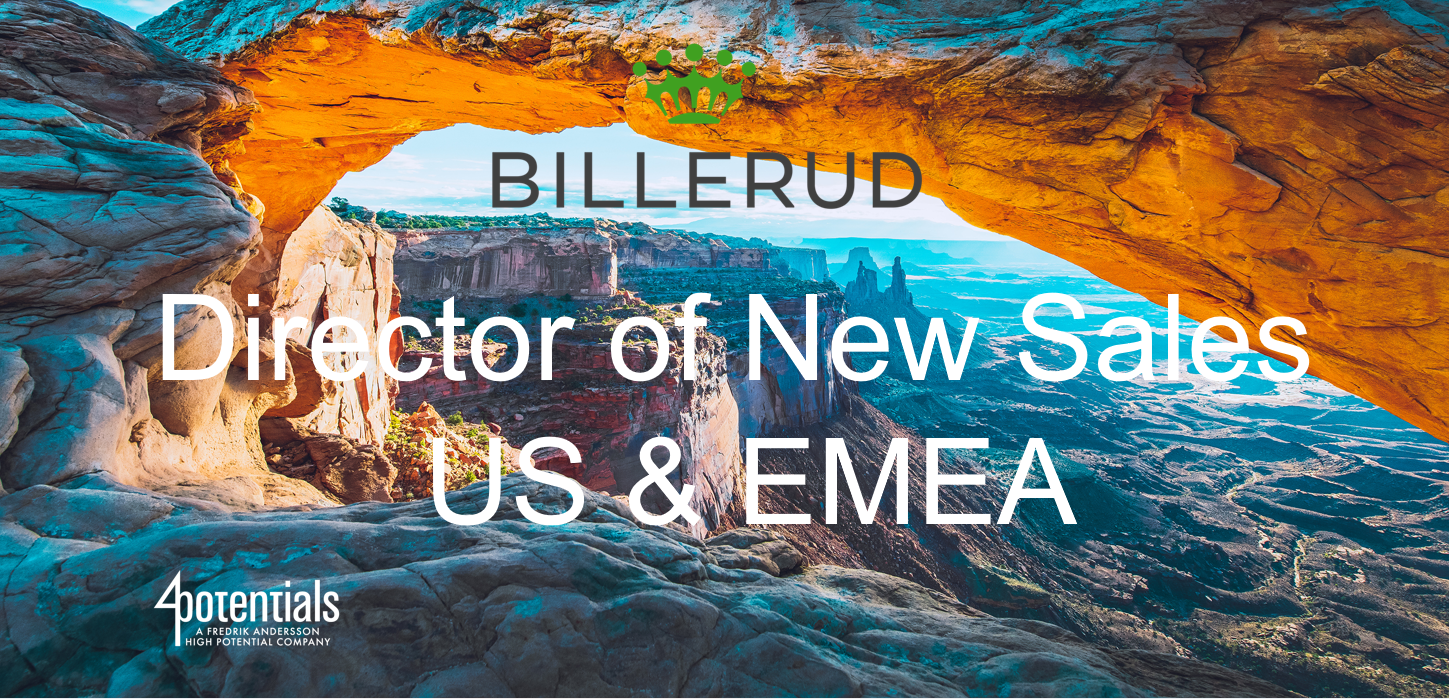 Qualifications
Graduate of accredited university in business or related field
Many years of Sales and Business Development experience in the packaging industry or in supply chain functions, preferably with exposure to international operations
Experience selling solutions services and understanding strategic sourcing
Experience working with executive teams on strategy implementation 
Experience managing people and driving performance
Knowledge of CRM-systems and Microsoft Office suite
Hubspot
Talent development and succession planning
Ability to sell complex services with focus on increasing value to both customer and the Company
Personal qualities
Outgoing personality with excellent verbal and written communication skills
Good networking skills 
Excellent presentation, selling, negotiation and analytical  skills
Hardworking, goal oriented, team builder, high sense of ethical responsibility
Passionate about sales with an ability to create positive energy in the team 
Strong leader with a coaching approach
Ability to handle multiple time-sensitive projects simultaneously
Ability to frequently travel domestically and internationally
Contact
For more information on this position please contact Kay Kersey, HR Manager at kay.kersey@billerud.com
Application information
Please write if you are a member of 4potentials in your CV and LinkedIN. If you arent you can of course still apply for this dreamjob. Do you want also to member of 4potentials? Apply to the network at APPLY at 4potentials web.