Do you have previous experience from procurement and category management within indirect categories? Do you feel that you are up for a new challenge in your career and would like to contribute at an international group that makes a difference in society and everyday lives? Our Central procurement team at Lantmännen is currently on a journey of change where we re-define our processes, set long and short term goals, and are building our ways of working for the future. As our new Category Manager you will have a great possibility to influence and contribute on this journey. If you are interested to join, don't hesitate to apply join us in taking responsibility from field to fork.
This is what you will do
In the position as Category Manager, you will have responsibility for two centrally managed categories in the indirect procurement area; Professional Services and Business Travel. You will drive, develop and execute strategies for the categories and work closely with suppliers, negotiate complex agreements and proactively review contracts and processes claims.
An important part of your role is to build trustful relationships with internal business owners, and you will work cross-functionally with teams within HR, legal and finance among others. You will lead sourcing projects and activities both for our group functions as well as for our business areas, something that will give you a great exposure to the organization. You will work proactively with your stakeholders and contribute to key business decisions related to the categories.
The position is part of our Central Procurement function on group level at Lantmännen and currently consists of three departments: Operational Procurement, Procurement Process & Tools and Category Management & Sourcing.
You will report to Manager Category Management & Sourcing and you will be located at Lantmännens headquarters in Stockholm. Occasional travelling might occur.
Skills & Requirements
This is what you need to succeed
You have:
An academic degree in supply chain, procurement, finance or similar.
At least three years' experience of working in the role as Category Manager / Sourcing Manager.
Experience from working with indirect categories where you have been working with category management, strategic sourcing, negotiation as well as contract management.
Project management experience where you have been working in cross-functional settings with stakeholder management.
Strong interest and drive in knowing your category and operations. You have experience in building fact-based business cases and driving change management projects connected to your area of expertise.
Strong communications skills, both written and spoken, in Swedish and English.
Advanced knowledge in Microsoft Office, including Excel, PowerPoint, and Word.
You are:
Result-driven and persistent with a high focus on the business, working with the bigger picture in mind. You are eager to add value and reach results.
Trustworthy, communicative with strong collaboration skills. You can adjust your style and delivery to various audiences and navigate in a complex, political landscape.
Strongly project oriented in your approach with the ability to adapt to new situations and changes, handling multiple projects and tasks at the same time.
Analytical and methodical. You have the ability to work with large data sets and use the data to build fact-based business cases.
Structured and organized, still with the ability to adapt and adjust your ways of working, when needed.
You share our values – Openness, Holistic view, Drive – and our promise of taking responsibility from Field to Fork.
What we offer you
We are a large international Group with diverse activities throughout the entire grain value chain – from the very sprout in the field to the food on our tables. With a wide range of businesses within food, agriculture, machinery, bioenergy, and real estate, we offer career opportunities in every direction across industries, countries, companies and areas of expertise.
Sounds interesting?
We hope so! As the screening process is ongoing, we kindly ask you to submit your application as soon as possible but no later than the 30th of October. The recruitment process will include several interviews, psychometric tests and the final candidate will go through a background check through our external supplier, ToFindOut.
If you have any questions regarding the position or the recruitment process, please contact Julia Minges, Talent Acquisition Manager at julia.minges@lantmannen.com.
We look forward to hearing from you!
HERE YOU APPLY: https://emp.jobylon.com/applications/jobs/144317/create/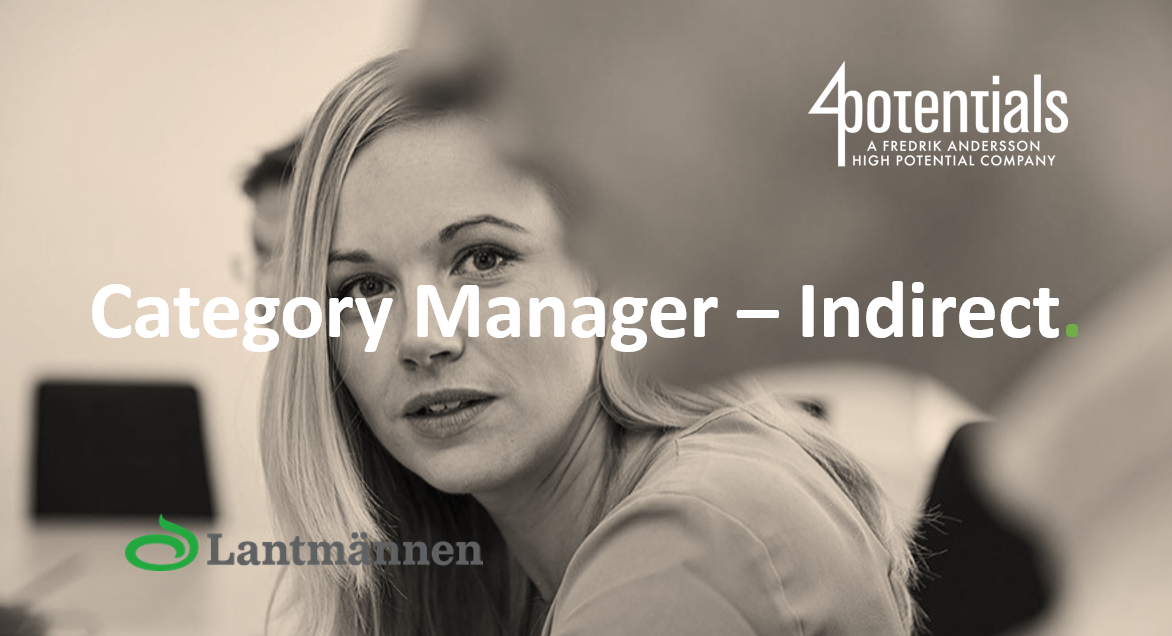 About the company
Lantmännen is an agricultural cooperative and Northern Europe's leader in agriculture, machinery, bioenergy and food products. Owned by 19,000 Swedish farmers, we have 10,000 employees, operations in over 20 countries and an annual turnover of SEK 48 billion. With grain at the heart of our operations, we refine arable land resources to make farming thrive. Some of our best-known food brands are AXA, Bonjour, Kungsörnen, GoGreen, Gooh, FINN CRISP, Schulstad and Vaasan. Our company is founded on the knowledge and values acquired through generations of farmers. With research, development and operations throughout the value chain, together we take responsibility from field to fork. For more information: www.lantmannen.com